Click the links below to view each schedule.
Fall 2023 Schedules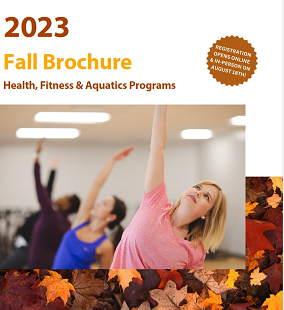 Registration for our Fall 2023 programs will open at 6:00am on Friday, August 18th. Click HERE to go to our registration portal. 
Our YMCA pools are scheduled to undergo required annual maintenance
starting September 17th, 2023. Our pools will re-open on October 2nd, 2023
and swimming lessons will be begin after this date. Watch for registration
information on our social media channels and on our website in September.
Group Fitness Fall 2023 Schedule (September 1 to December 16)
Gymnasium (effective September 18, 2023)
Pool
(effective October 2, 2023)
Note:
Our pool will be closed Saturday, September 16th to Sunday, October 1st, inclusive, for annual maintenance.
Reminders:
Any specific questions related to fitness classes, swimming lessons or youth programming, please contact Membership Services at 705-949-3133.

We do have regulations to follow which are stated on our

Aquatics page

. Please make sure that you take a peek at the regulations before coming in. If you do have any questions about the regulations, swim tests, etc. please call Membership Services. 

Check out our Virtual Fitness Classes on our YouTube channel. We also have our Y at Home with more virtual class options (open to members only)